75th Annual Cloverdale Rodeo Parade
LOCATION:

Cloverdale Town Centre

DATE:

Saturday, May 20th at 10am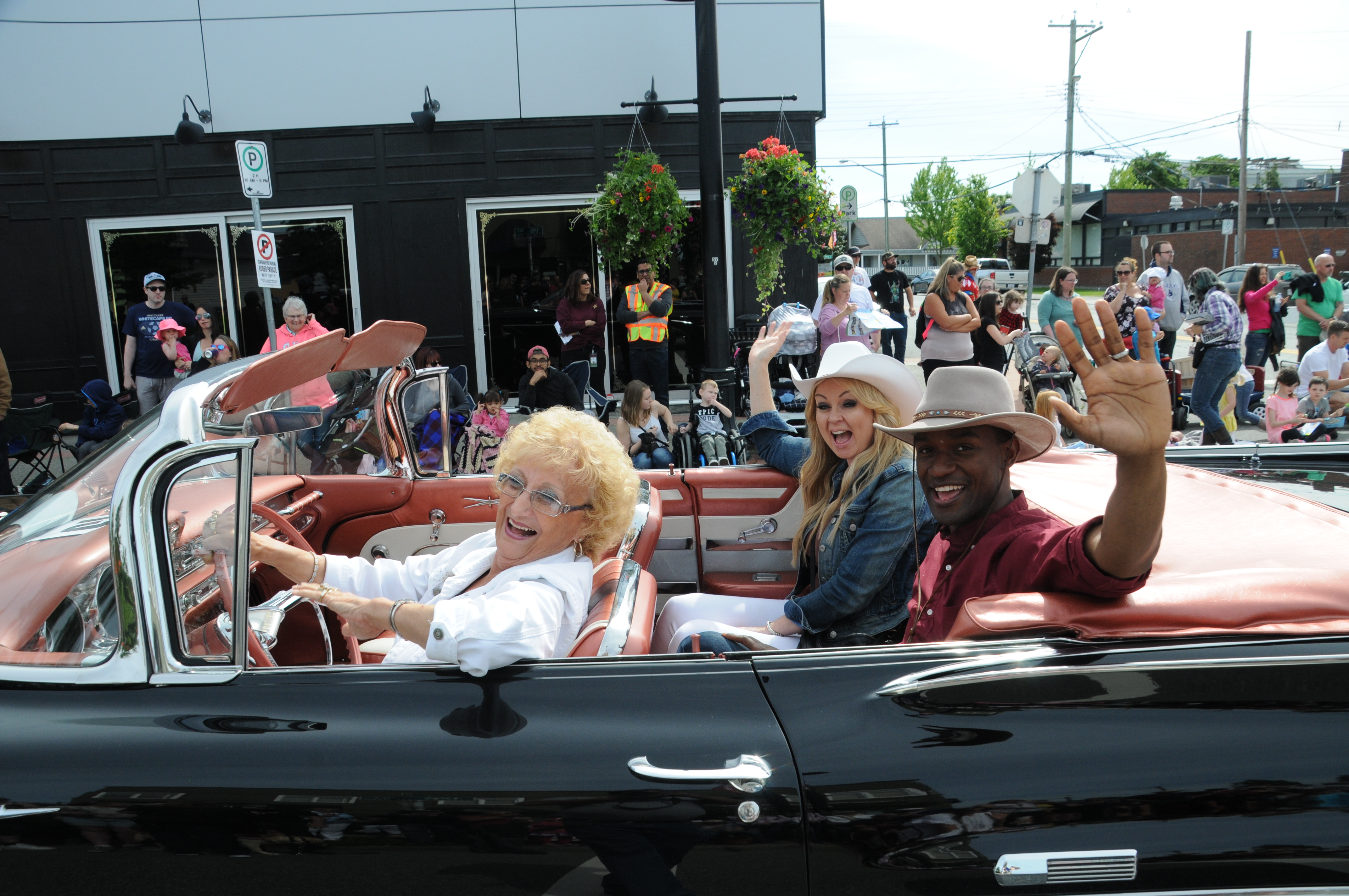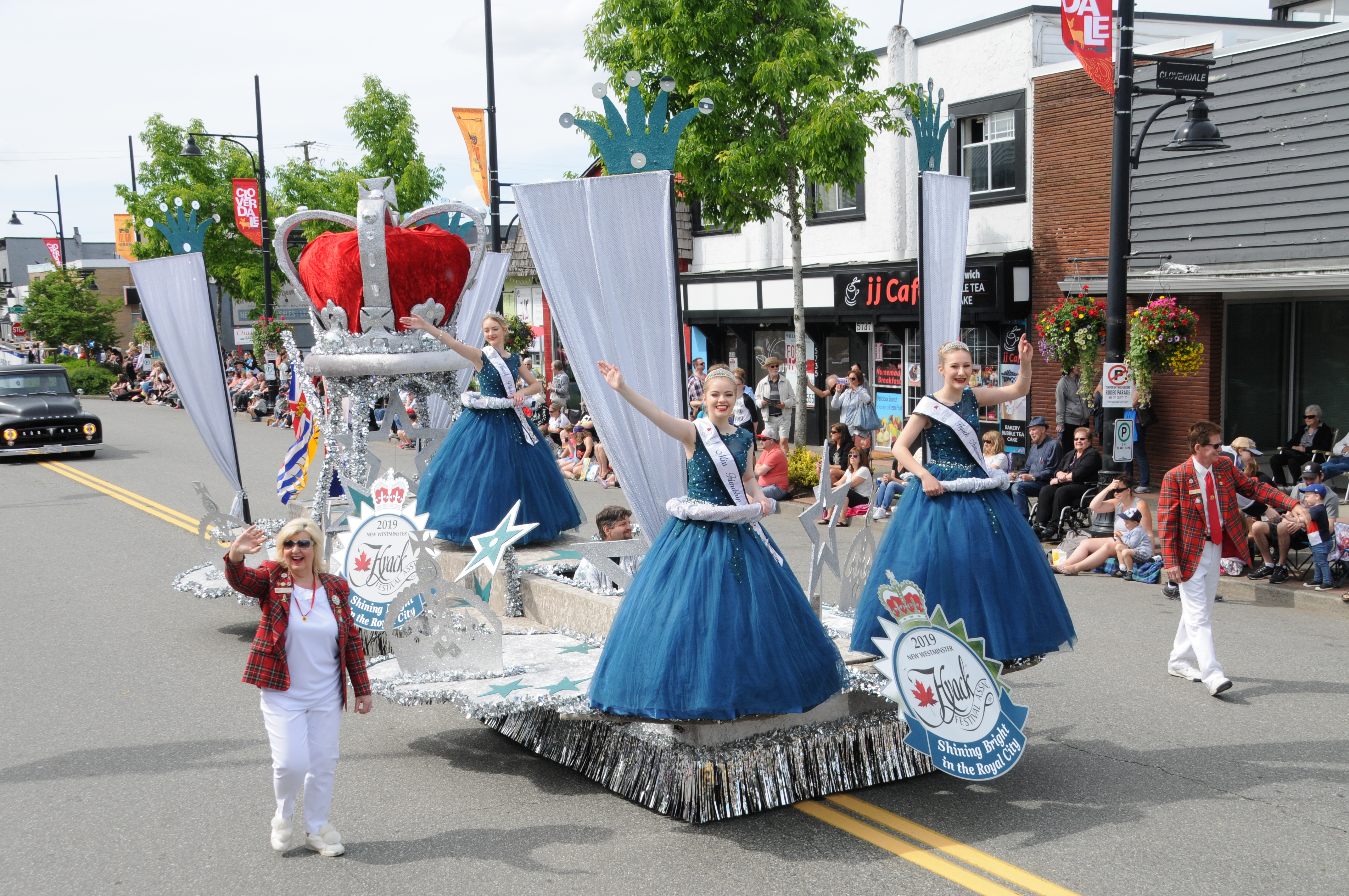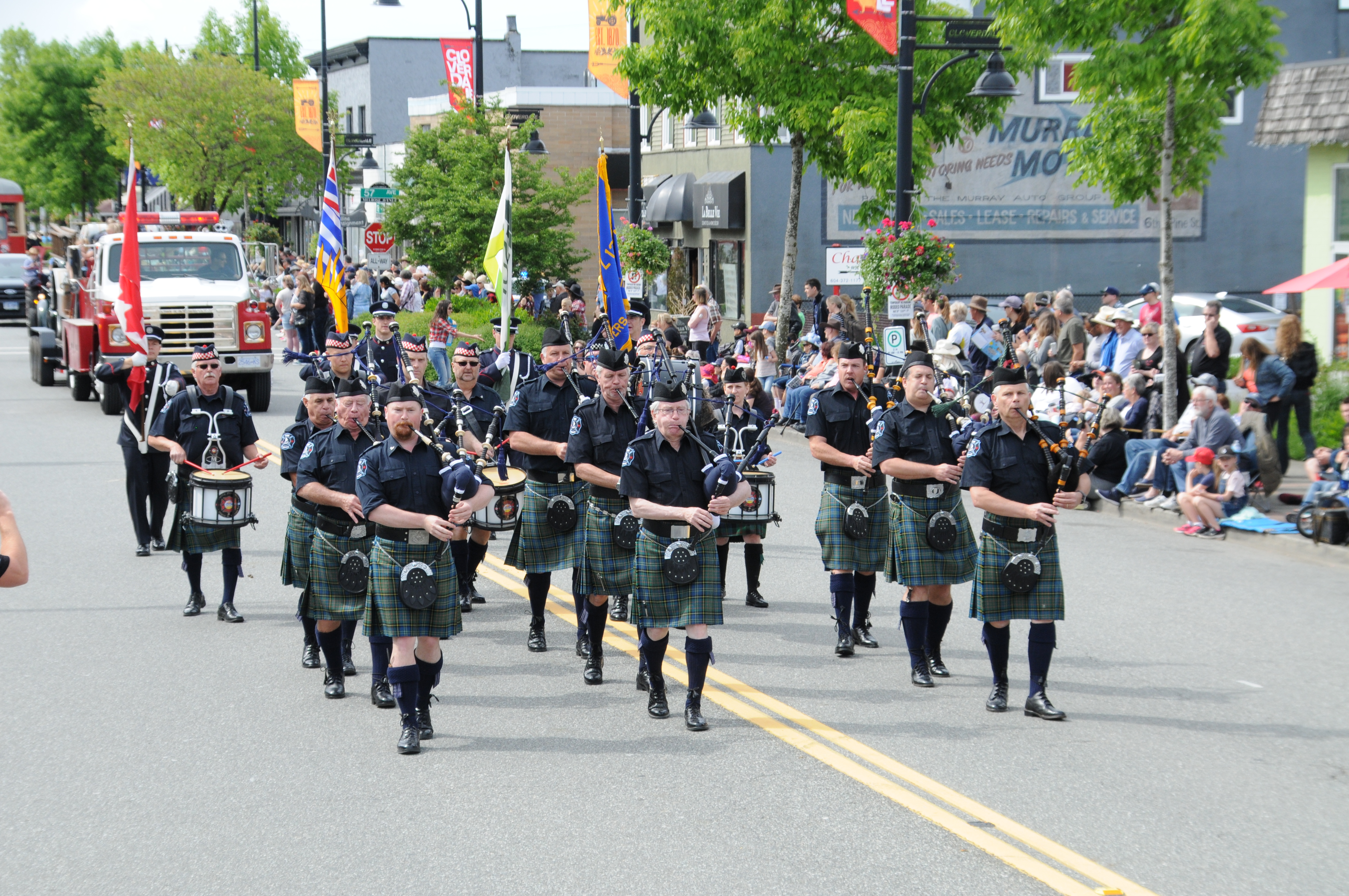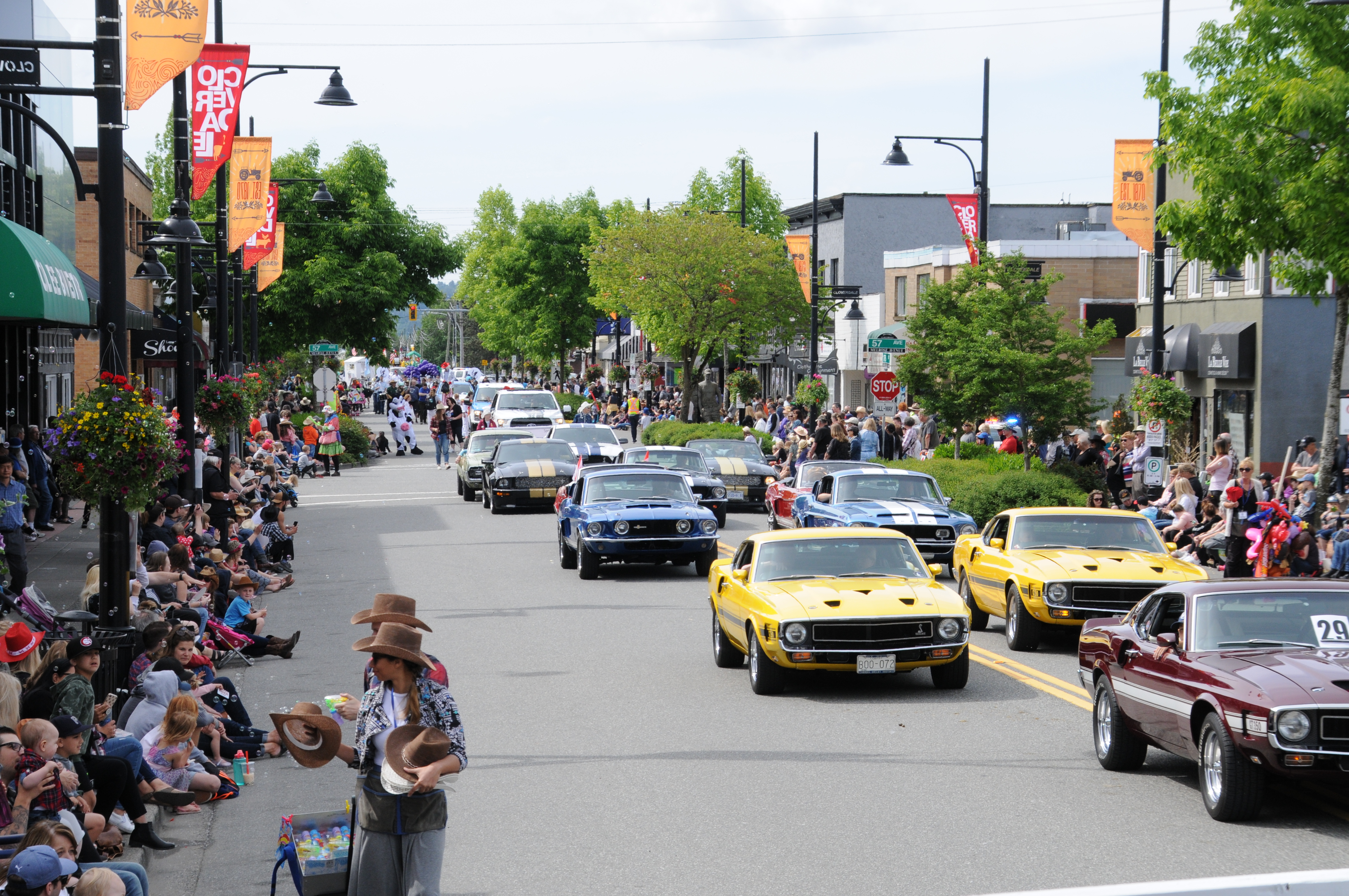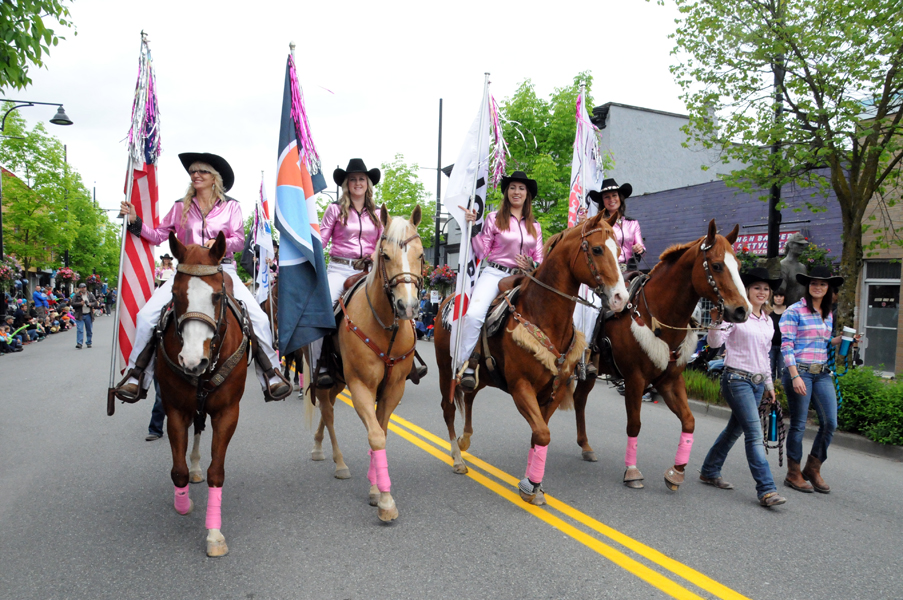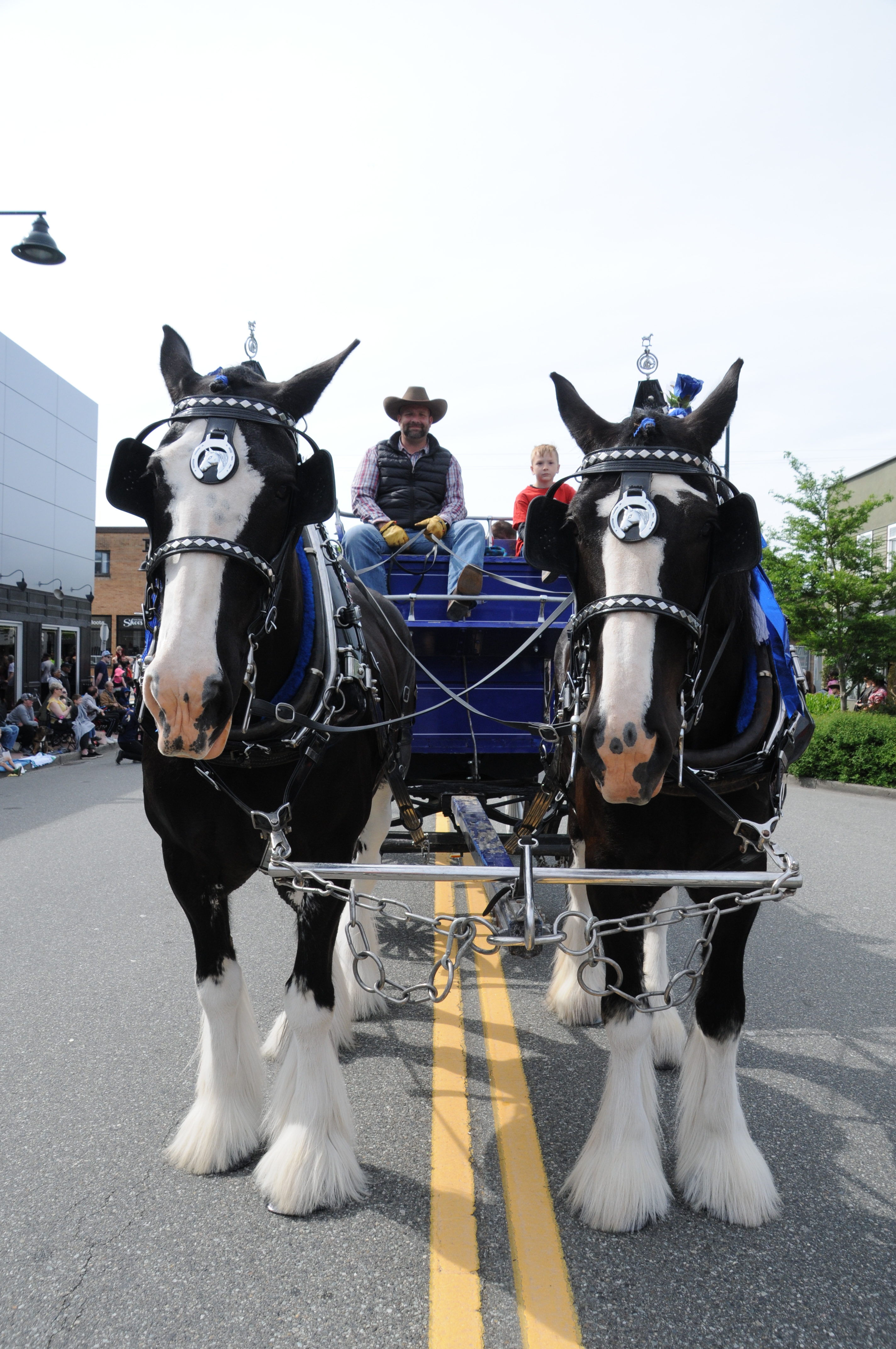 The Historic downtown is the perfect photographic backdrop for the colourful Rodeo Parade. The City of Surrey unveils its gorgeous hanging baskets just prior to the Rodeo where they will grow several feet in length over a 4 ½ month period. To start the morning off, there are a variety of food vendors flippin' pancakes and sausages to get your tummy into the western spirit.
This traditional parade has a variety of floats, marching bands, dance groups, clowns, horses, dogs, vintage cars/race cars/trucks/tractors/fire trucks, and classic Shelby Mustangs and Custom cars. There are also a wide range of service clubs along with the parade favorites the Shriners who have been the largest entrant for over a decade! To keep the parade a bit modern there are a number of local Metro Vancouver/Fraser Valley businesses along with a large contingent of World Class skateboarders and Cultural Groups. This parade has over 1,000 individuals that are directly involved as participants!
The Cloverdale Rodeo Parade starts at 10am precisely at the corner of 177B St and Highway #10 and heads west on Hwy #10 to 176 Street. Please note that road closure for the parade will be in effect by 9:30am and access to the Town Centre can only be made on foot. The parade then heads north to 58A Ave and turns east to 176A St where it turns north and heads to 60th Ave. On the final leg of the parade, it heads east by Elements Casino/south end of the Fairgrounds and heads south on 177B St where it finishes at 58 Ave.
Thanks to all who will visit the parade, we ask that you keep safe and that you don't let your children or pets run out onto the street especially during the parade!
On behalf of the Parade organizers, we would encourage all visitors to give thanks to the residents and businesses in the Town Centre for hosting this annual event.
After the parade we encourage you to visit the Cloverdale Fairgrounds for a whole lotta fun at a great price or just stick around town! For more information and schedule of events visit: www.cloverdalerodeo.com
To download a Rodeo Parade entry form please click here. 
To download the 2023 winners, click here.
2023 CATEGORY WINNERS
Floats – Commercial: Berezan
Floats – Non-Profit: Waceya Metis Society
Band – Junior: 767 Dearman RCACS Dragon Flight
Band – Senior: Surrey Firefighters Pipe and Drums
Marching Unit – Junior: 767 Dearman RCACS Dragon Flight
Marching Unit – Senior: Cloverdale Legion Br 6
Wheeled – Powered: Sikh Motorcycle Club
Antique Division: Surrey Fire Services
Comic Division: Mr Bubbles
Drill Team (Mounted): Glen Valley Stables
Dance Division: Silver Diamond Country Dancers
2019 CATEGORY WINNERS
Floats – Commercial: The Henry Public House
Floats – Non-Profit: Cloverdale Baptist Church
Band – Junior: 2277 & 2872 Seaforth Highlanders
Band – Senior: Port Coquitlam Legion Pipe Band
Marching Unit – Junior: 767 Dearman RCACS Dragon Flight
Marching Unit – Senior: BC Corrections Provincial Honor Guard
Wheeled – Powered: Pacific Model A Club
Antique Division: Langley Shrine Club
Comic Division: Gizeh Shriners
Drill Team (Mounted): Bit-A-Bling Grand Entry Team
Best Horse wheeled div.: The Loft Country
Dance Division: Silver Diamond Country Dancers
2018 CATEGORY WINNERS
Floats – Commercial: Tom Devlin Personal Real Estate Corp.
Floats – Non-Profit City of Kelowna
Band – Junior Dearman Dragon Flight 767
Band – Senior Port Coquitlam Legion Band
Marching Unit – Junior Twin Dragon Taekwando
Marching Unit – Senior BC Corrections Prov. Honour Guard
Wheeled – Powered Zajac Ranch for Children (Pacific Trackless Trains)
Antique Division – BC Hot Rod Association
Comic Division – Surrey/Langley Pest Dectective
Drill Team (Mounted) – Bit-A-Bling Grand Entry Team
Best Horse wheeled div. – The Loft Country
Dance Division – Falun Dafa Association of Vancouver
2017 CATEGORY WINNERS
Floats Commercial: – The Henry Public House

Floats Non-Profit – Surrey Warriors Field Lacrosse

Band Junior – 307 RCSCC Mariner Sea Cadets

Band Senior – Surrey Firefighters Pipe and Drum

Marching Unit – Junior – 2277 Seaforth Highlanders (RC Army Cadets)

Marching Unit – Senior – Zone Colour Party – RCL Br 6

Wheeled Powered – World Freestyle Round-Up Skateboarding Championships

Antique Division – BC Hot Rod Association

Comic Division – Gizeh Shriners

Drill Team (Mounted) – Bit-A-Bling Grand Entry Team

Best Horse wheeled div. – The Loft Country

Dance Division – Falun Dafa Association of Vancouver
2016 PRIZE WINNER CATEGORIES
Floats Commercial – Quality Wine Cellars

Floats Non-Profit – City of White Rock

Band Junior – 767 Dearman RCACS Dragon Flight

Band Senior – Port Coquitlam Legion Community Pipe Band

Marching Unit Junior – 2277 Seaforth Highlanders(RC Army Cadets)

Marching Unit Senior – Zone Colour Party – RCL Br 6         

Wheeled Powered – BC Vintage Truck Museum

Antique Division – The Society of Versatile Entertainers

Comic Division – Surrey Langley Pest Detective

Drill Team (Mounted) – Bit-A-Bling Grand Entry Team

Best Horse wheeled div. – Express Employment Professionals

Dance Division – Silver Diamond Country Dancers