Attractions and Entertainment
2021 Rodeo & Country Fair cancelled. Click here to view news release.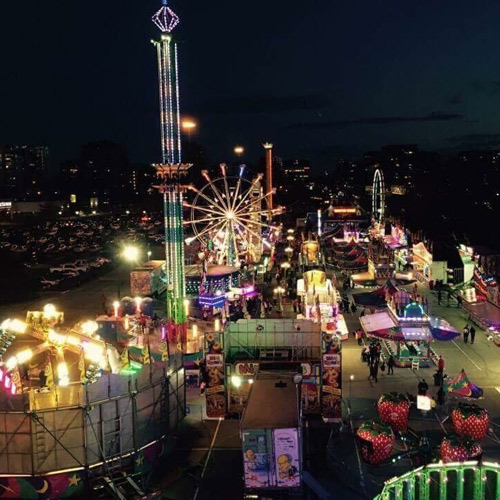 West Coast Amusements has a variety of games and rides for the whole family. Bring your skill and check your accuracy, our games test your abilities to shoot, pin, throw and more. Some of our concession games give a prize every time. Prove you have what it takes to win the biggest prizes at the show, and gain some bragging rights in the process.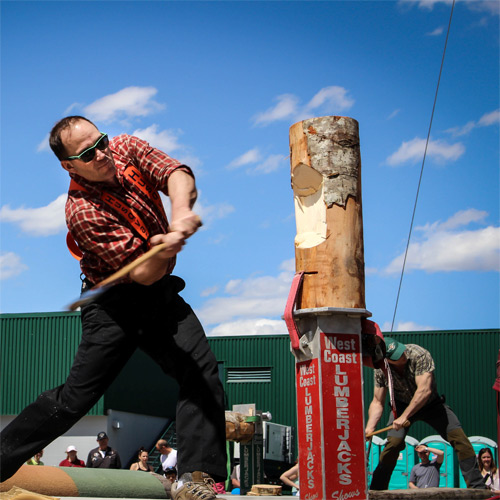 West Coast Lumberjack Show
Performing since 1982 in many different parts of the world, the West Coast Lumberjack Show is always a crowd pleaser. Jam-packed full with tons of action such as the chair carve, hot saw race, axe throwing, log rolling, standing block chop and more, this non-stop show is fun for the whole family and is sure to leave you entertained.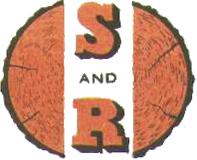 Show Times:
Friday, May 15 – 5:30pm
Saturday, May 16 – 12:00pm, 2:30pm & 5:30pm
Sunday, May 17 – 11:00am, 1:00pm & 5:00pm
Monday, May 18 – 1:00pm & 4:00pm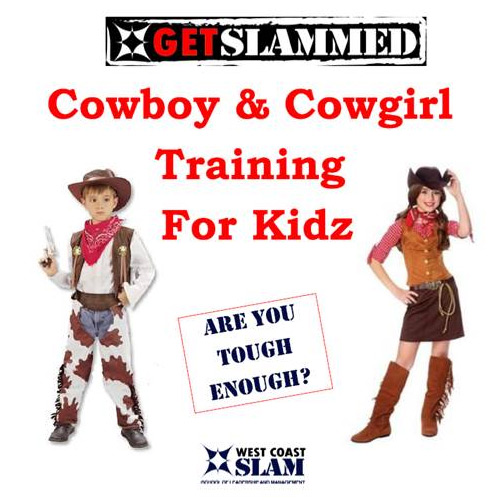 Kids Zone
'Skully' the bad cowboy has been causing trouble and only the best trained cowboys and cowgirls can beat him. With their sheet they will work through the various training challenges getting them ticked off when complete and then they can enter them to win prizes each day with one ultimate prize being awarded at the end.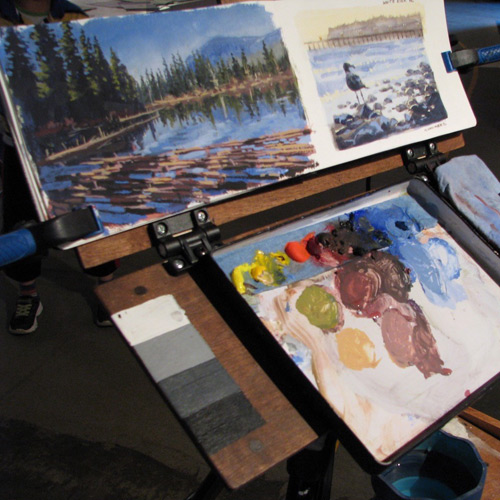 The West Fine Art Show at the Cloverdale Rodeo
In its 6th year at Cloverdale Rodeo, the highly popular West Fine Art Show presents 15 exceptionally talented western Canadian artists and their breathtaking interpretations of our western Canadian lifestyle. Beautifully staged, the West Fine Art Show offers exceptional art exhibits and soothing artistic ambiance which is polished by the guitar music of John Gilliat. Features include:
Fifteen Exceptional Artists
John Gilliat performing on guitar all weekend.
Remembering Jeff Robinson, exhibit about Jeff, son of Red and Carole Robinson, and his valiant struggle with Crohn's Disease.
Meet and Greet with Red Robinson, Sunday 1-3 pm
Emerging Young Artists, an art exhibit by students of Lord Tweedsmuir Secondary School.
Children's Art Center for youngsters while parents enjoy the art show
More info at westart.ca | view event poster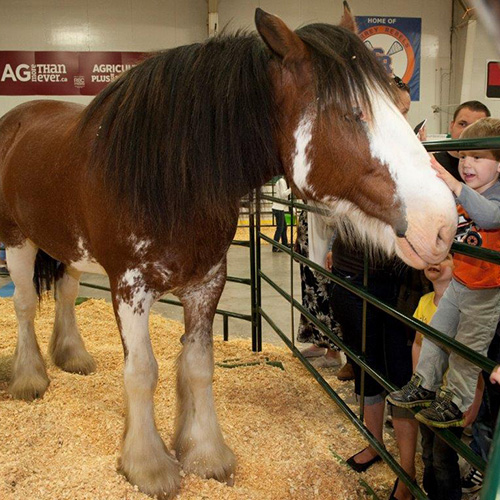 Agri Zone
For 130 years, the Cloverdale Rodeo & Country Fair's Agri Zone has consistently ranked as one of the event's most popular attractions.  Located in the ground's ice rink complex, the Agri Zone has everything form cow-milking demonstrations to a long list of farm animals.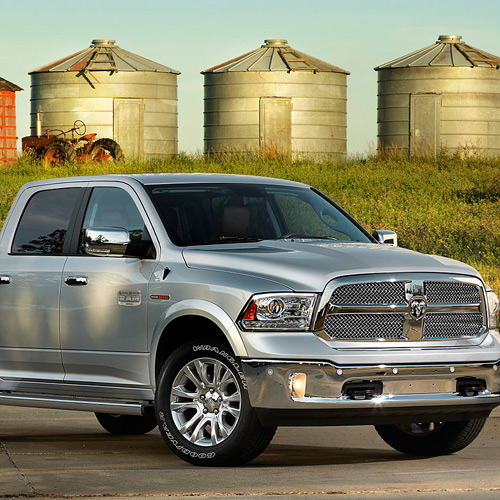 RAM Truck Test Drive
RAM test drivers get ready.  The tour is now a feature at the Cloverdale Rodeo for any driver who wants to experience the latest RAM truck models that are designed to meet or exceed the challenges of today's driving conditions.  RAM drivers can sign up for the See it, Want it, Win It contest for a chance to win a RAM truck or the FCA vehicle of their choice.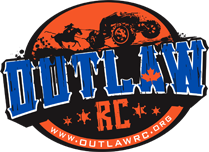 Outlaw RC
Learn to drive a hobby-grade RC car with the gang from Outlaw RC. Experience the thrill of side by side RC action with the Traxxas Slash Short Course trucks. Definitely kid friendly! Adults will also appreciate the challenge.
The Outlaw RC club will have the "Learn To Drive an RC car" area open
Friday 4pm to 8pm
Saturday 10am to 8pm
Sunday 10am to 8pm
Monday 10am to 6pm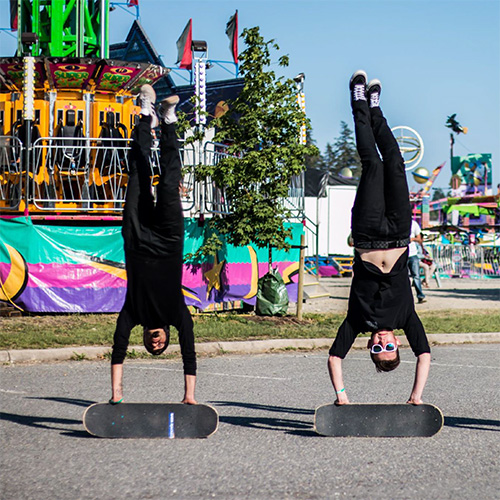 Come watch the world's top professional and amateur freestyle skateboarders compete for $10,000 in prize money taking place inside the Cloverdale Curling Rink within the Cloverdale Fairgrounds.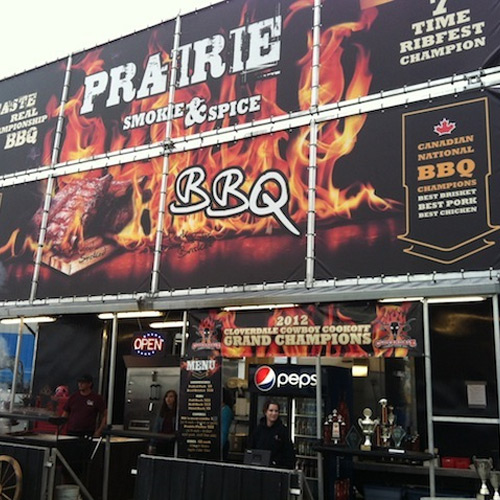 Rib Fest
Back by popular demand!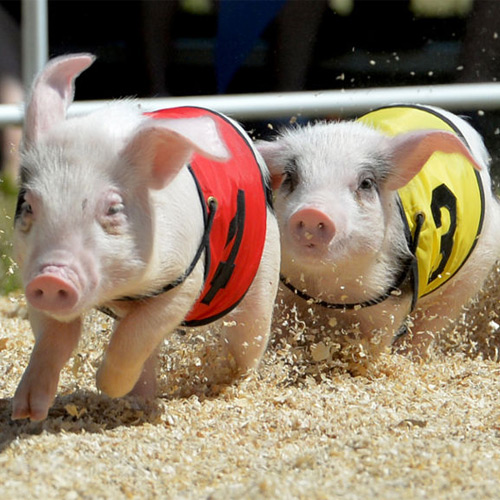 Richard's Racers
Come out and cheer on your favorite pig. They are located next to the AgriZone.
Race Times:
Friday, May 15 – 4:30pm & 6:30pm
Saturday, May 16 – 1:00pm, 4:00pm & 6:30pm
Sunday, May 17 – 12:30pm, 3:30pm & 6:30pm
Monday, May 18 – 11:30am & 2:30pm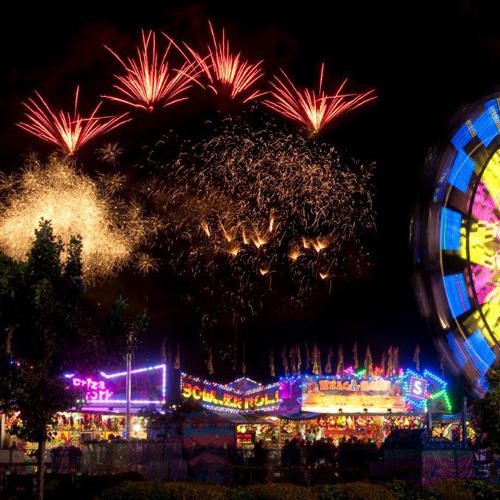 Friday Night Fireworks
One Night Only – Friday, May 15th, 2020 – starts at 9:30pm.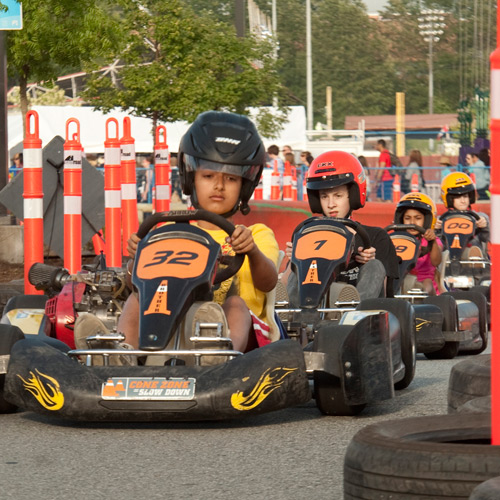 The Inland Cone Zone
Located outside the Kids Zone, youth can drive go-karts around a track, with traffic markings, hazards and other drivers. Gain valuable safe-driving knowledge!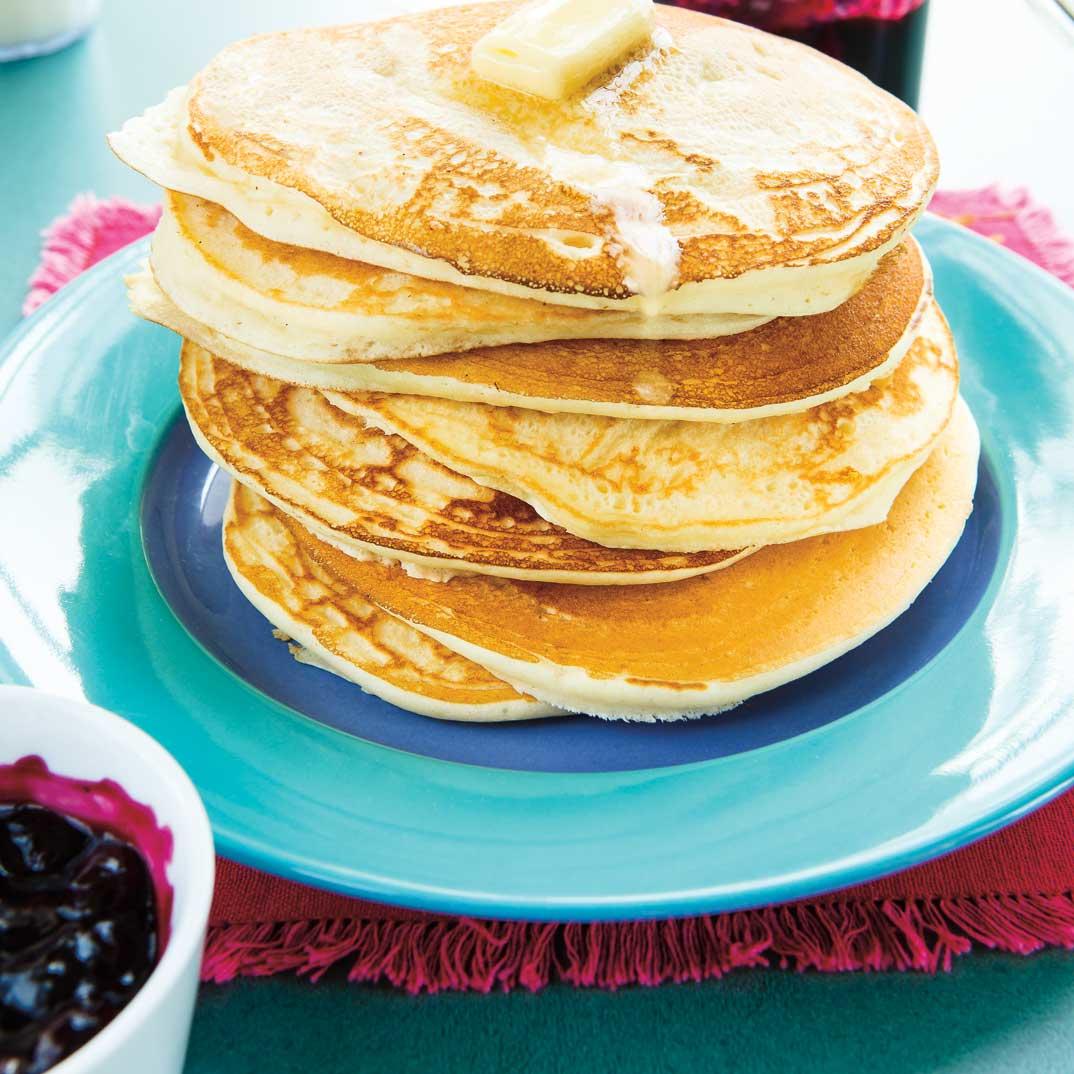 CRYIF Pancake Breakfast
Cloverdale Rodeo & Country Fair Youth Initiative Foundation presents a pancake breakfast 9:30 – 11:00 am Sunday, May 17th, 2020, at the Cloverdale Fair Grounds. By minimum $5.00 donation. All proceeds to the Cloverdale Rodeo Youth Initiative Fund.
Supported by your local