Contestant Info
The Cloverdale Rodeo is proud to host ninety-six (96) of the world's best cowboys and cowgirls in an unique Invitational Rodeo format that ensures the sports premier athletes are showcased throughout five (5) Rodeo performances.
For 2018, the Cloverdale Invitational Rodeo will feature Roughstock Rodeo Events (Bareback, Saddle Bronc, Bull Riding) & Ladies Barrel Racing.  Twenty-four (24) rodeo contestants compete in each of the rodeo events.  The 2017 Cloverdale Invitational Rodeo Champions & 2017 Canadian Rodeo Champions are invited.
Five Rodeo Performances with Finals:
Friday, May 18 – 7:30 pm (Pool A)
Saturday, May 19 – 2:30 pm (Pool A)
Saturday, May 19 – 7:30 pm (Pool B)
Sunday, May 20 – 2:30 pm (Pool B)
Monday, May 21 – 2:30 pm (Rodeo Finals)
Rodeo Operations:
James (Jamie) Rogers – Administrator Rodeo Affairs
604.576.9461 ext:202
jrogers@cloverdalerodeo.com
Cloverdale Rodeo Contestant Parking & Stabling Only…..No Exceptions. Enter off 64th Avenue & 176th Street – Next to the Cloverdale Horseshoe Club.

2018 Cloverdale Invitational Rodeo Officials
Rodeo Committee Chairman: Rich Kitos
Lead Stock Contractors: Kesler Rodeo & Kesler Championship Rodeo
Sub-Stock Contractors: Flying 5 Rodeo & Big Bend Rodeo
Rodeo Office Secretary: Judy Kesler
Rodeo Office Assistant Secretary: Berva Dawn Kesler 
Rodeo Judges: Lynn Smith, Terry Cooke & Bernie Rivet
Rodeo Announcer: Bob Tallman
Stetson Bowl Announcer:  Rod MacBeth
Rodeo Replay Screen: SuperVision
Rodeo Chute Boss: Coy Huffman
Rodeo Clown & Barrel Man: Ricky Ticky Wanchuk
Rodeo Bullfighters: Bo Byrne, Brett Monea & Scott Waye
Rodeo Timers: Berva Dawn Kesler & Margo Kesler
Sound & Music: Kurtis Kesler
Rodeo Live Entertainment: BCCMA Recording Artist:  Emily Taylor Adams
Rodeo Grand Entry Team: Bit-A-Bling Drill Team
Sports Medicine Officials: Canadian Pro Rodeo Sports Medicine Team
Media & Public Relations: Laura Ballance Media Group-LBMG
Rodeo Live Stream Broadcast:  The Wrangler Network
Contestant List
2018 Cloverdale Invitational Rodeo A-Z Contestant List – subject to change
Colin Adams, Deloraine, MB
Marvin Alderman, Idabelle, OK
Lisa Anderson, Bozeman, MT
Shelly Anzick, Livingston, MT
Brant Atwood, Whitesboro, TX
Caleb Bennett, Tremonton, UT
Clayton Biglow, Clements, CA
Wyatt Bloom, Bozeman, MT
Lynette Brodoway, Brooks, AB
Trey Benton, Rock Island, TX
Chase Brooks, Deerlodge, MT
Preston Burr, Stratford, TX
Boudreaux Campbell, Crockett, TX
Rieker Carter, Stone, ID
Richie Champion, Woodland, TX
Mason Clements, Santaquin, UT
Toby Collins, Stephenville, TX
Cody Coverchuk, Meadowlake, SK
Jacobs Crawley, Boerne, TX
Sterling Crawley, Stephenville, TX
Body Cress, Hillsdale, WY
Callahan Crossley, Hermiston, OR
Jane Crossley, Hermiston, OR
Heather Crowley, Poplar, MT
Brett Custer, Elk City, OK
Sydney Daines, Innisfail, AB
Jessy Davis, Power, MT
Cody Demoss, Heflin, LA
Heath Demoss, Heflin, LA
Wyatt Denny, Minden, NV
Dalan Duncan, Ballard, UT
Clay Elliott, Nanton, AB
Cole Elshere, Faith, SD
Chase Erickson, Helena, MT
Kaycee Field, Spanish Fork, UT
Wacy Finkbeiner, Ponoka, AB
Dustin Flundra, Pincher Creek, AB
Jacob Gardner, Dawson Creek, BC
Angela Ganter, AbIlene, TX
Jacky Ganter, AbIlene, TX
Alan Gobert, Cutbank, MT
Garrett Green, Meeting Creek, AB
Layton Green, Meeting Creek, AB
Jordan Hansen, Okotoks, AB
Kristi Hansen, Vale, SD
Seth Hardwick, Ranchester, WY
Brad Harter, Loranger, LA
Pascal Isabelle, Okotoks, AB
Roscoe Jarboe, New Plymouth, ID
Sherrylynn Johnson, Henryetta, OK
Trevor Kastner, Sulphur, OK
Colt Kitaif, Tylertown, MS
Spur Lacasse, Airdrie, AB
Clint Laye, Pocatello, ID
Kelly Larsen, Riverton, UT
Tyrell Larsen, Inglis, MB
Rene LeClercq, Holden, AB
Jessica Leech, Rockville, NE
Timi Likely, Twin Falls, ID
Joe Lufkin, Salisaw, OK
Taylor Manning, Yellow Head County, AB
Ky Marshall, Bowden, AB
Jordan Minor, Hermiston, OR
Taos Muncy, Corona, NM
Kali Parker, Wendell, ID
Jared Parsonage , Maple Creek, SK
David Peebles, Redmond, OR
Nate Perry, Elk City, OK
Mitch Pollock, Twin Falls, ID
Brady Portenier, Caldwell, ID
Carmen Pozzobon, Savona, BC
Brock Radford, Dewinton, AB
Winn Ratliffe, Leesville, LA
Chris Roundy, Spanish Fork, UT
Cort Scheer, Elsemere, NE
Scott Schiffner, Strathmore, AB
Chuck Schmidt, Keldron, SD
Wesley Silcox, Santaquin, UT
Diane Skocdopole, Big Valley, AB
Garrett Smith, Rexburg, ID
Nikki Steffes, Vale, SD
Tyler Taylor, Stephenville, TX
Ty Taypotat, Regina, SK
Zeke Thurston, Big Valley, AB
Rachel Tiedeman, Vale, SD
J.R. Vezain, Cowley, WY
Jake Vold, Ponoka, AB
McKenzie Webber, Vale, SD
Kirsty White, Big Valley, AB
Steve Woolsey, Payson, UT
Cody Wright, Milford, UT
Rusty Wright, Milford, UT
Ryder Wright, Milford, UT
Stetson Wright, Milford UT
Tickets Available Now
Save by ordering tickets online or visiting a select London Drugs or IGA.
Ty Taypotat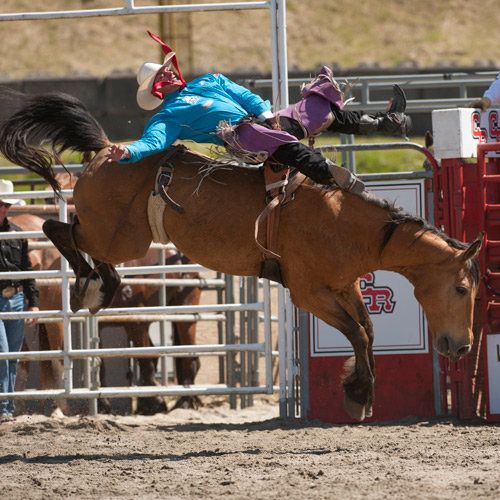 2017 Bareback Riding Champion
Kristy White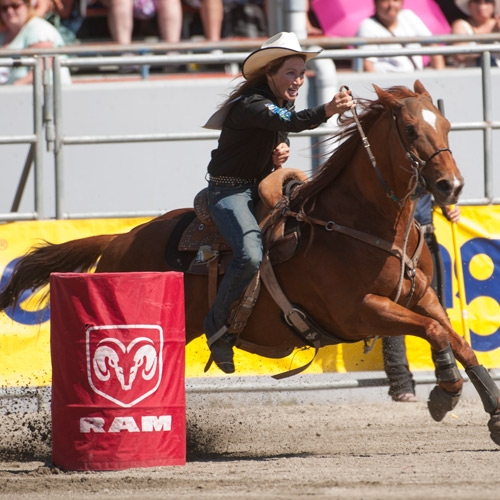 2017 Ladies Barrel Racing Champion
Scott Schiffner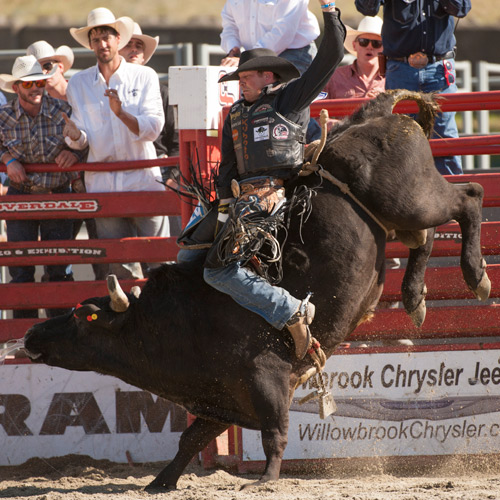 2017 Bull Riding Champion
Cort Scheer
2017 Saddle Bronc Champion