Contestant Info
The Cloverdale Rodeo is proud to host ninety-six (96) of the world's best cowboys and cowgirls in an unique Invitational Rodeo Format that ensures the sports premier athletes are showcased throughout five (5) Rodeo performances.
For 2020, the Cloverdale Invitational Rodeo will feature Roughstock Rodeo Events (Bareback, Saddle Bronc, Bull Riding) & Ladies Barrel Racing. Twenty-four (24) rodeo contestants compete in each of the rodeo events. The 2019 Cloverdale Invitational Rodeo Champions & 2019 Canadian Rodeo Champions are invited.
Five Rodeo Performances with Finals:
Friday, May 15 – 7:30 pm (Pool A)
Saturday, May 16 – 2:30 pm (Pool A)
Saturday, May 16 – 7:30 pm (Pool B)
Sunday, May 17 – 2:30 pm (Pool B)
Monday, May 18 – 2:30 pm (Rodeo Finals)
Rodeo Operations:
James (Jamie) Rogers – Administrator Rodeo Affairs
604.576.9461 ext:916
jrogers@cloverdalerodeo.com
Cloverdale Rodeo Contestant Parking & Stabling ONLY – no exceptions.  Rodeo Contestants Stabling is limited to TWO (2) horses per entry only.  Parking & Stabling Lot – Opens Thursday, May 14th @ 1:00pm.  Enter off 64th Avenue & 176th Street – next to Cloverdale Horseshoe Club.
2020 Cloverdale Invitational Rodeo Officials
Rodeo Committee Chairman:

Rich Kitos

Lead Stock Contractors:

Kesler Rodeo & Kesler Championship Rodeo

Sub-Stock Contractors:

Flying 5 Rodeo & Big Bend Rodeo

Rodeo Office Secretary:

Judy Kesler

Rodeo Office Assistant Secretary:

Berva Dawn Kesler

Rodeo Judges:

Lynn Smith, Terry Cooke, Bernie Rivet

Rodeo Announcer:

Bob Tallman

Stetson Bowl Announcer

: Joey Kenward

Rodeo Replay Screen:

SuperVision

Rodeo Chute Boss:

Coy Huffman

Rodeo Clown & Barrel Man:

Ricky Ticky Wanchuk

Rodeo Bullfighters:

Bo Byrne, Brett Monea & Scott Waye

Rodeo Timers:

Berva Dawn Kesler & Margo Kesler

Sound & Music:

Kurtis Kesler
Rodeo Live Entertainment: BCCMA Recording Artist – Kristin Carter

Rodeo Grand Entry Team:

Bit-A-Bling Drill Team

Sports Medicine Officials:

Canadian Pro Rodeo Sports Medicine Team

Media & Public Relations:

Laura Ballance Media Group/LBMG

Rodeo Live Stream Broadcast:

The Wrangler Network
Contestant List
2020 Cloverdale Invitational Rodeo
A & B Pools – subject to change
Bareback Riding
Pool A
TBA
Pool B
TBA
Bull Riding
Pool A
TBA
Pool B
TBA
Ladies Barrel Racing
Pool A
TBA
Pool B
TBA
Saddle Bronc Riding
Pool A
TBA
Pool B
TBA
Tickets Available Now
Save by ordering tickets online now. Kids 12 and under are FREE for Gate and Rodeo Performance.
Caleb Bennett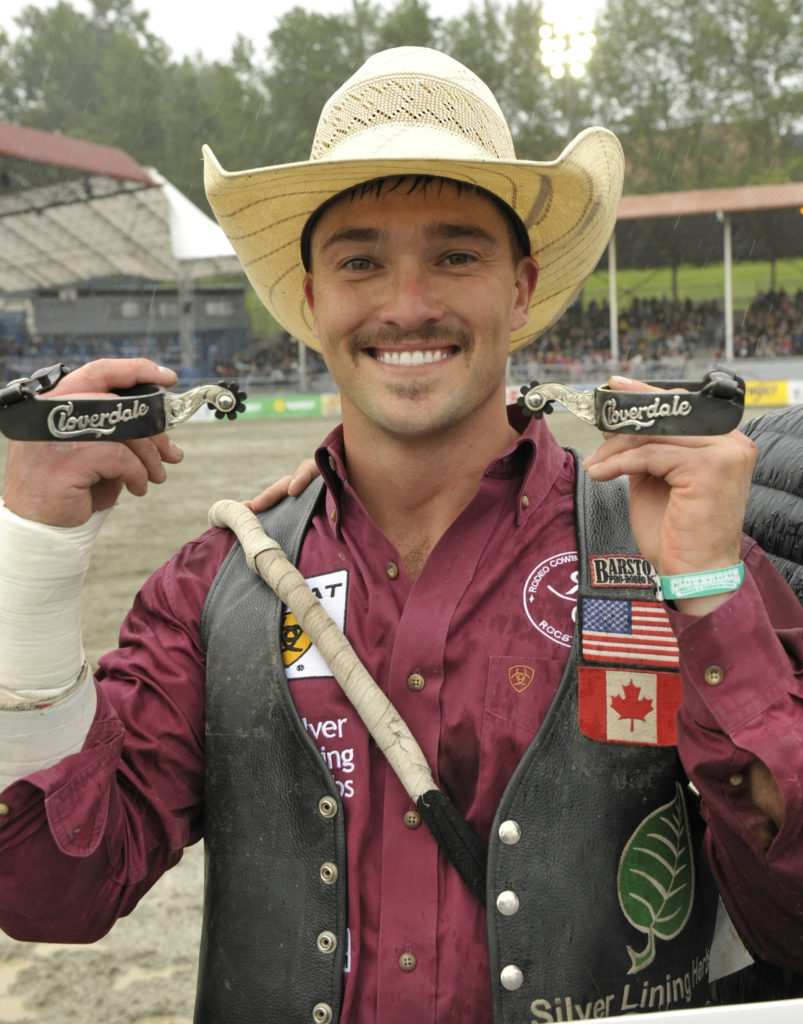 2019 Bareback Riding Champion
Shelby Spielman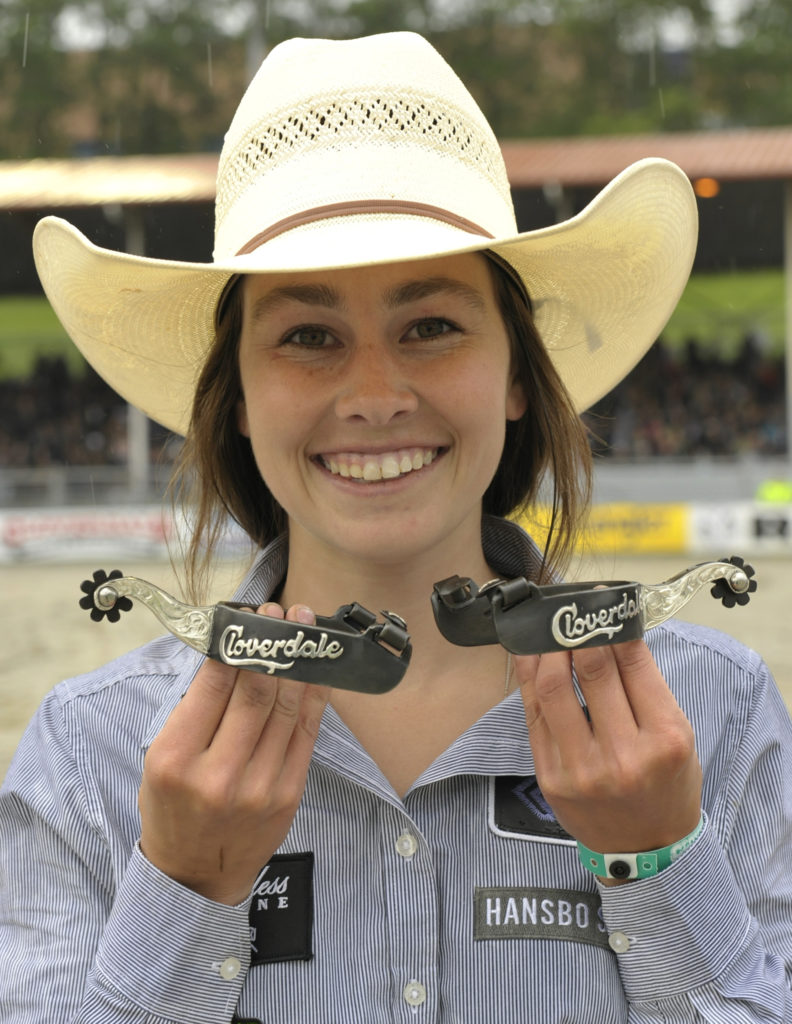 2019 Ladies Barrel Racing Champion
Sage Kimzey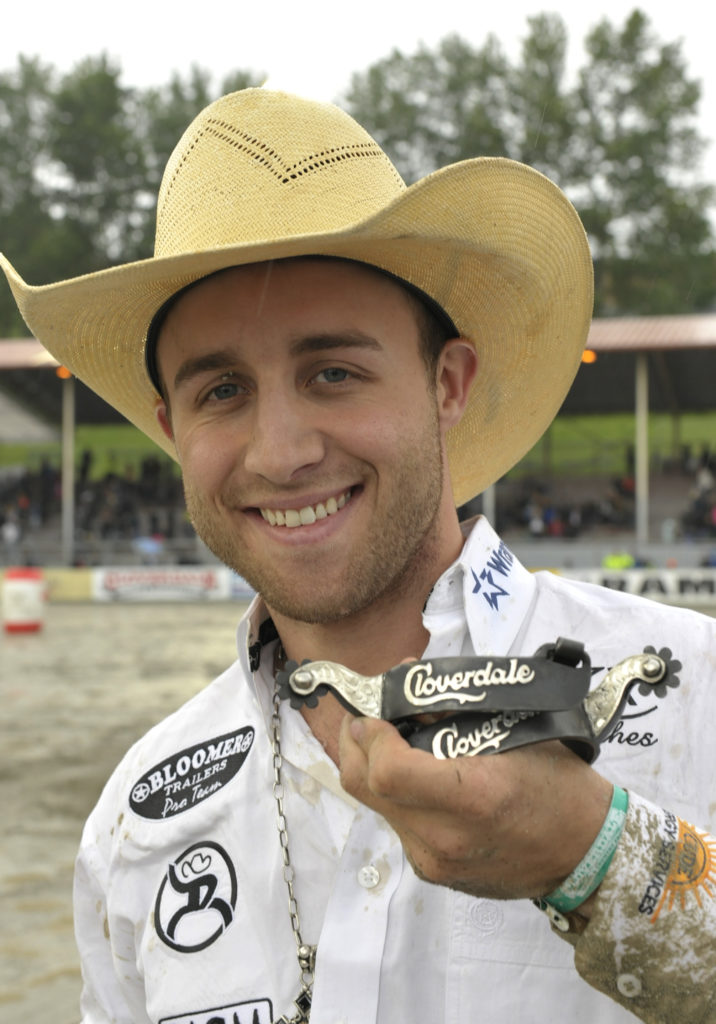 2019 Bull Riding Champion
Mitch Pollock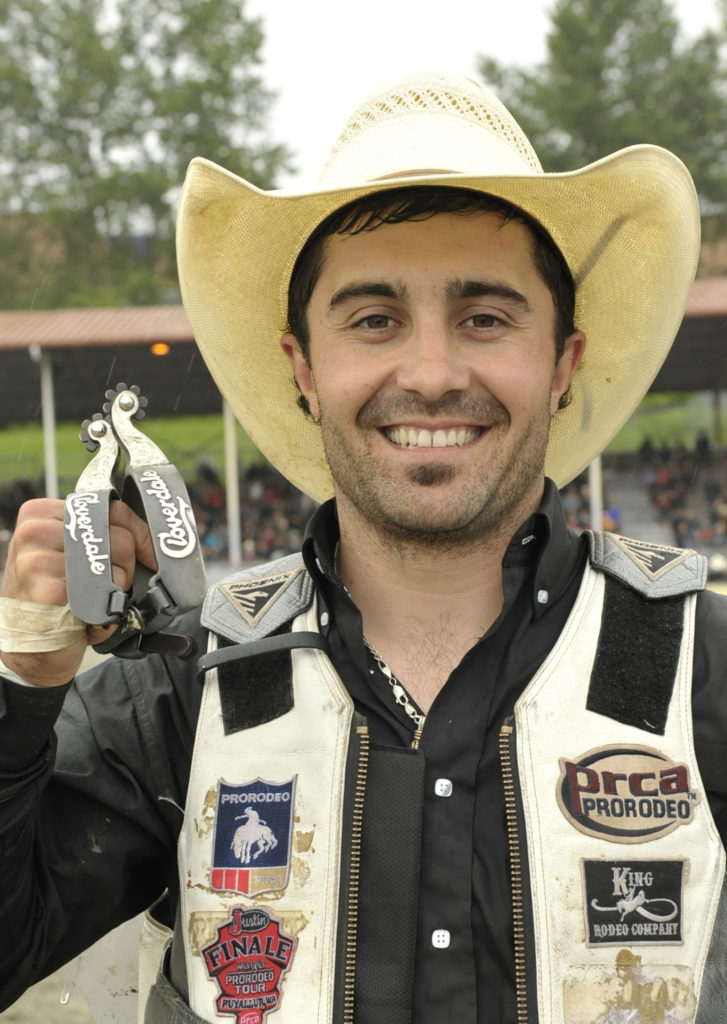 2019 Saddle Bronc Champion