Exhibitor and Vendor Information
Food vendor and exhibitor applications are now available for the 2023 Cloverdale Rodeo. The rodeo is a four day event that begins on Friday, May 19 and ends on Monday, May 22. All vendors are required to be on site for all four days.
Please complete the appropriate form and our exhibitor coordinator will review your application, if approved. Please note that exhibitor space is limited.
If you have any questions related to the food vendor and exhibitor program, please contact Guy Ciprian via email at guy_ciprian@telus.net.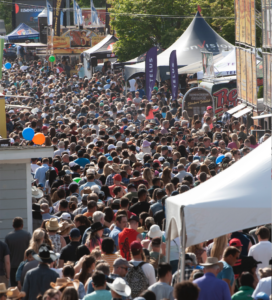 Tickets Available Now
Save now by ordering tickets online! Early bird pricing is in effect until April 19th, 2023. Kids 12 and under are FREE for Gate admission.