Exhibitor and Vendor Information
Food vendor and exhibitor applications are now available for the 2023 Cloverdale Rodeo. The rodeo is a four day event that begins on Friday, May 19 and ends on Monday, May 22. All vendors are required to be on site for all four days.
Exhibitor applications for food and exhibitors are now closed. Please contact in January 2024 to apply for next year's event.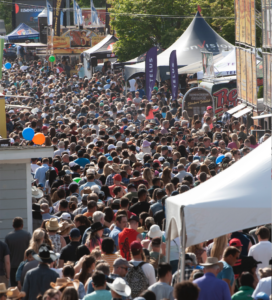 Tickets Available Now
Save now by ordering tickets online! Early bird pricing is in effect until April 19th, 2023. Kids 12 and under are FREE for Gate admission.