Rodeo Entertainment
Check out the the amazing performers and venues at this year's rodeo.
2020 Cloverdale Rodeo & Country Fair Cancelled Due to COVID-19
April 10th - One of the most longstanding and beloved events in British Columbia, the Cloverdale Rodeo and Country Fair today regrets to announce that the annual event, scheduled for May 15-18, will not happen in 2020 as a result of the COVID-19 situation.
The World Famous Longhorn Saloon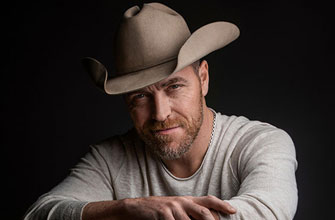 To call George Canyon "accomplished" would be the understatement of the century. Throughout his career he has won many awards, Juno Awards, CCMA Awards, and ECMA Awards to name a few, for his music, has been inducted into the Nova Scotia Country Music Hall of Fame, recorded 12 albums, regularly performs all over the world, and has acted in a number of films, television shows, and stage plays. He is a highly regarded humanitarian, strong supporter of the military, and, most important, a proud father and devoted husband.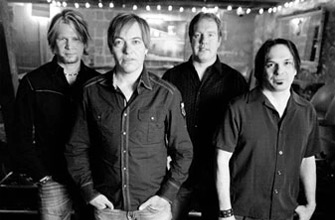 Ettinger is a cover band based out of Vancouver Canada. We take pride in performing songs as close to the original as possible while at the same time putting on an exciting and interactive show. The song list is extensive and diverse covering the newest in  Rock, Dance, Country, R and B and Hip Hop.This band is perfect for any venue, bar, corporate event or wedding. Ettinger's professionalism and great attitude shows itself in their enthusiasm to do whatever it takes to make your event a complete success.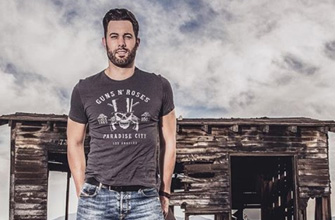 Dave grew up in North Vancouver, and re-connected with a childhood love of country music while attending the University of Saskatchewan. Dave began to write songs of his own on his downtime at school, and after returning to Vancouver, he began playing guitar for various artists and industry friends including Karen Lee Batten, Damian Marshall and Bobbi Smith and created his former band. His sound, a mix of modern country and southern rock, is being recognized as Dave was recently selected as a 2015 Top 5 BCCMA Artist Discovery Competition finalist, and his songwriting was previously recognized with a CCMA Songwriters' Showcase.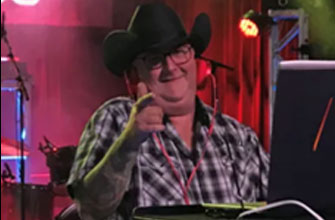 DJ JackD
Steven DJ "JackD "Sigurdson has been spinning the  hits from yesteryear to today's top hits keeping the dance floor going all night long. This will be DJ JackD's 6th year playing the world famous longhorn saloon! Get your boots on and hit the floor early!
Lordco Outdoor Stage Entertainment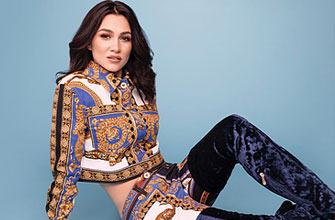 A choir girl turned country troubadour, Kristin Carter's alluring stage presence and dynamic vocals can move, excite, and empower an audience at any given moment. Born and raised in White Rock, BC, Carter grew up with the modern country vibes of Shania Twain, The Dixie Chicks, and Faith Hill in addition to taking cues from the soulful vocals of Beyoncé.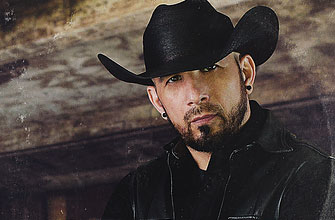 Rock and roll passion mixed with a heart of country gold! Rod Black's musical journey mirrors that of Kid Rock and Aaron Lewis. Rod Black was the lead singer of Jet Black Stare who reached 26 on the US Billboard Rock Charts. Black has also seen success when he went back to his country roots reaching top 20 on the Canadian Billboard charts.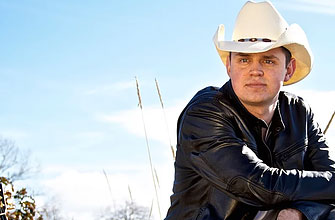 Ben Klick is the country music guitar slinger with 4 charted singles to radio, a lead nominee in the last four British Columbia Country Music Awards winning the 2019 Interactive Artist of the Year and Country Club Act of the Year Award, and 5 International Country Music Awards.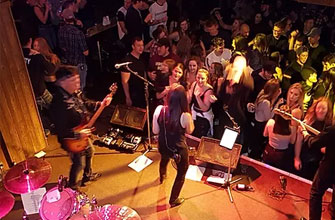 Whiskey Jane has had a remarkable career to date. Four time BCCMA nominated group, WCMA nominated album of the year, CCMA New Talent and Songwriter showcase, 5 singles released to Radio, Television appearances and more.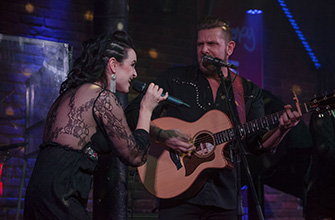 The Promise
The Promise is a roots/country band started by Jesse and Noelle Burch. The pair met in 2018 while performing with their respective bands at the Cloverdale Rodeo. A mutual respect for music sparked a writing session, where it became clear their musical chemistry was undeniable.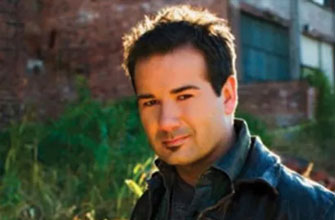 Damian Marshall
With influences from George Strait to Bryan Adams and everything in between, Damian is an experienced artist with a lot of experience and heart and soul. As a singer, frontman, and acoustic rhythm guitar player, Damian began his career full time in the country club circuit in the mid 90's.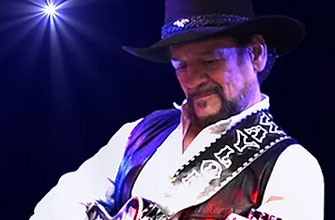 Tribute to Waylon
Waylon Jennings was considered a rebel and an outlaw in his heyday and he became one of the biggest country music stars in the world between the years 1975 to 1985. His hits have stood the test of time with many artists still playing his music today. Robert Rowan pays homage to the outlaw movement of the time with his tribute to Waylon.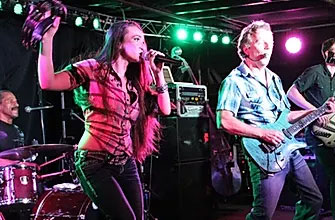 Avalanche
Avalanche is a four piece band consisting of: Jake Stolz on lead guitar and vocals, Charlie Frie on bass and vocals, Rick McVicar on drums and vocals and featuring the talented female singer Randi McMillan. Since it's inception, Appaloosa has been in great demand for fairs, rodeos, clubs and corporate events.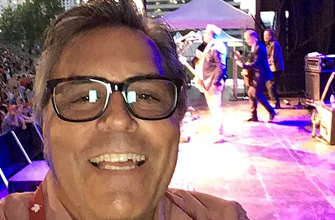 Peter Adamo
On top of his outstanding emcee skills, Peter is also very knowledgeable in the areas of live production, technical logistics, stage and artist management along with artist bookings.
Lordco Outdoor Stage Schedule
Friday, May 15, 2020

5:30 pm – 6:00 pm
Mascot Dance Party
6:15 pm – 7:00 pm
Damian Marshall
7:30 pm – 8:15 pm
Avalanche
8:45 pm – 9:30 pm
Damian Marshall
9:45 pm – 10:15 pm
Avalanche

Saturday, May 16, 2020

12:00 pm – 1:00 pm
Damian Marshall
1:15 pm – 1:45 pm
Mascot Dance Party
2:00 pm – 2:45 pm
Whiskey Jane
3:10 pm – 3:55 pm
Damian Marshall
4:20 pm – 5:05 pm
Whiskey Jane
5:30 pm – 6:00 pm
Mascot Dance Party
6:15 pm – 7:00 pm
Rod Black
7:30 pm – 8:15 pm
Ben Klick
8:45 pm – 9:30 pm
Rod Black
9:45 pm – 10:15 pm
Ben Klick

Sunday, May 17, 2020

12:00 pm – 1:00 pm
The Promise
1:15 pm – 1:45 pm
Mascot Dance Party
2:00 pm – 2:45 pm
Whiskey Jane
3:10 pm – 3:55 pm
The Promise
4:20 pm – 5:05 pm
Waylon Tribute
5:30 pm – 6:00 pm
Mascot Dance Party
6:15 pm – 7:00 pm
Ben Klick
7:30 pm – 8:15 pm
Rod Black
8:45 pm – 9:30 pm
Ben Klick
9:45 pm – 10:15 pm
Rod Black

Monday, May 18, 2020

11:00 am – 11:40 am
The Promise
12:00 pm – 12:40 pm
Waylon Tribute
1:00 pm – 1:30 pm
Mascot Dance Party
1:45 pm – 2:30 pm
The Promise
2:55 pm – 3:40 pm
Avalanche
4:00 pm – 4:45 pm
Waylon Tribute
5:05 pm – 5:50 pm
Avalanche
The World Famous Longhorn Saloon
Friday, May 15, 2020

4:00pm – 7:00 pm
DJ JackD
7:20pm – 8:20 pm
Dave Hartney
8:25pm – 9:25 pm
Ettinger
9:30pm – 10:30 pm
Dave Hartney
10:35pm – 11:35 pm
Ettinger
11:40pm – 12:40 am
Dave Hartney
12:45am – 1:45 am
Ettinger

Saturday, May 16, 2020

4:00pm – 7:00 pm
DJ JackD
7:20pm – 8:20 pm
Ettinger
8:25pm – 9:25 pm
Dave Hartney
9:30pm – 10:30 pm
Ettinger
10:35pm – 11:35 pm
Dave Hartney
11:40pm – 12:40 am
Ettinger
12:45am – 1:45 am
Dave Hartney

Sunday, May 17, 2020

4:00pm – 7:00 pm
DJ JackD
7:00 – 7:45 pm
Dave Hartney
7:50 – 8:50 pm
Ettinger
8:55 – 9:35 pm
Dave Hartney
10:15 – 11:30 pm
George Canyon
11:45pm – 12:40 am
Ettinger
12:45am – 1:35 am
Dave Hartney