Rodeo Entertainment
Check out the the amazing performers and venues at this year's rodeo.
The World Famous Longhorn Saloon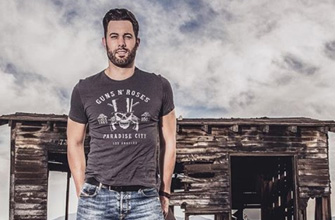 Dave grew up in North Vancouver, and re-connected with a childhood love of country music while attending the University of Saskatchewan. He grew up influenced by classic rockers and songwriters like Tom Petty, and more recently of guitar-slinging country starts like Keith Urban, Brad Paisley, Vince Gill, and Travis Tritt. His sound, a mix of modern country and southern rock, is being recognized as Dave was recently selected as a 2015 Top 5 BCCMA Artist Discovery Competition finalist, and his songwriting was previously recognized with a CCMA Songwriters' Showcase.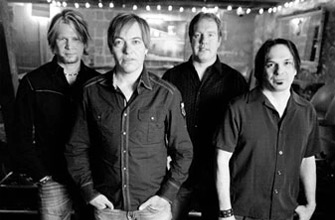 Ettinger is a cover band based out of Vancouver Canada. We take pride in performing songs as close to the original as possible while at the same time putting on an exciting and interactive show. The song list is extensive and diverse covering the newest in Rock, Dance, Country, R and B and Hip Hop.This band is perfect for any venue, bar, corporate event or wedding. Ettinger's professionalism and great attitude shows itself in their enthusiasm to do whatever it takes to make your event a complete success.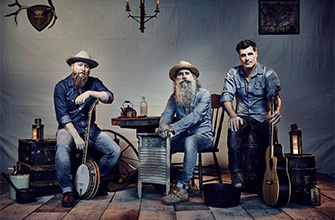 23X Country Music Award winners The Washboard Union have defied classification and continue to be one of the most talked about bands in Country music. Led by step-brothers Aaron Grain & Chris Duncombe and their best friend David John Roberts, The Washboard Union share an innate love for the art of songwriting and storytelling that has resonated with audiences from North America to Europe.
Lordco Outdoor Stage Entertainment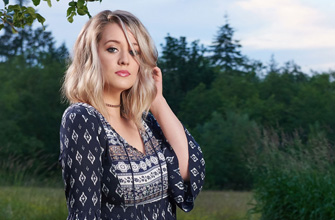 Emily Taylor Adams, affectionately referred to by her fans and followers as ETA, has quickly become a country music sweet heart. Her soulful voice, rich in tone is the perfect backdrop to her storytelling lyrics.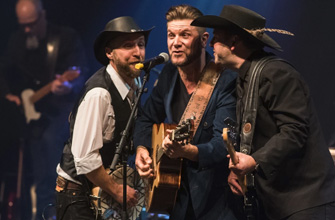 The Rollin' Trainwreck is a bluegrass-country-rock inspired trio consisting of Jesse Burch, Philip Puxley and Phil Bell. They live to play music and they don't get their name for nothin'!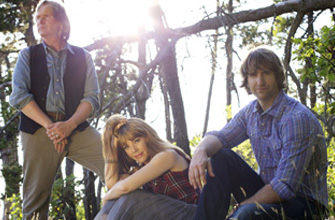 Whiskey Jane has had a remarkable career to date. Four time BCCMA nominated group, WCMA nominated album of the year, CCMA New Talent and Songwriter showcase, 5 singles released to Radio, Television appearances and more.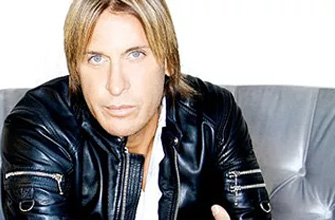 Drawing from an array of musical influences from Steely Dan to Bryan Adams to Keith Urban, multi-talented songwriter and recording artist Brad Darrid has crafted his own signature style and sound; a unique blend of country, blues and rock that projects soulful introspection.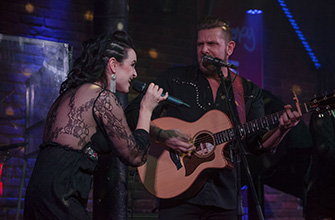 The Promised
The Promised is a country/rock band with an extensive catalogue of new and old country/rock/bluegrass and folk music.With tight harmonies and a powerful sound, their music captures you within it's story. Their chemistry on and off stage is undeniable and their energy will pull you right in and keep you there throughout the set.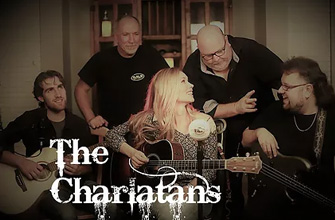 The Charlatans
The Charlatans come to us from right here in Vancouver, British Columbia. Rockin' Country mixed with modern Pop and Roots music, this new band is sure to be ripping up the scene in 2019. Big vocals, Big drums and Big guitars are the sound of this dynamic quintet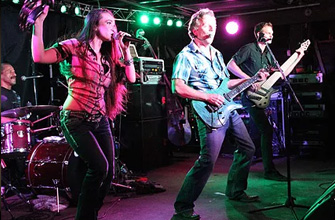 Appaloosa
Appaloosa is a four piece band consisting of: Jake Stolz on lead guitar and vocals, Charlie Frie on bass and vocals, Rick McVicar on drums and vocals and featuring the talented female singer Randi McMillan.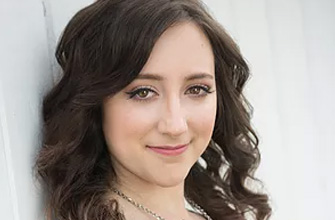 Jada McKenzie Moore
Jada is a rising young singer-songwriter from Vancouver. Since a young age, she has been wowing audiences with her soulful renditions and filling shelves with awards. In the past few years, she's traveled all around Canada and the US to participate in a variety of events and opportunities.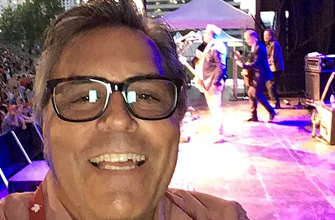 Peter Adamo
On top of his outstanding emcee skills, Peter is also very knowledgeable in the areas of live production, technical logistics, stage and artist management along with artist bookings.
Lordco Outdoor Stage Schedule
Friday, May 17, 2019

5:30 pm – 6:00 pm
Mascot Dance Party
6:15 pm – 7:00 pm
The Promised
7:30 pm – 8:15 pm
Appaloosa
8:45 pm – 9:30 pm
The Promised
9:45 pm – 10:15 pm
Appaloosa

Saturday, May 18, 2019

12:00 am – 1:00 pm
The Promised
1:15 pm – 1:45 pm
Mascot Dance Party
2:00 pm – 2:45 pm
The Rollin Trainwreck
3:10 pm – 3:55 pm
The Promised
4:20 pm – 5:05 pm
The Rollin Trainwreck
5:30 pm – 6:00 pm
Mascot Dance Party
6:15 pm – 7:00 pm
Whiskey Jane
7:30 pm – 8:15 pm
Emily Taylor Adams
8:45 pm – 9:30 pm
Whiskey Jane
9:45 pm – 10:15 pm
Emily Taylor Adams

Sunday, May 19, 2019

12:00 am – 1:00 pm
The Charlatans
1:15 pm – 1:45 pm
Mascot Dance Party
2:00 pm – 2:45 pm
Appaloosa
3:10 pm – 3:55 pm
The Charlatans
4:20 pm – 5:05 pm
Appaloosa
5:30 pm – 6:00 pm
Mascot Dance Party
6:15 pm – 7:00 pm
Emily Taylor Adams
7:30 pm – 8:15 pm
Brad Darrid
8:45 pm – 9:30 pm
Emily Taylor Adams
9:45 pm – 10:15 pm
Brad Darrid

Monday, May 20, 2019

11:00 am – 11:40 am
The Charlatans
12:00 pm – 12:40 pm
The Rollin Trainwreck
1:00 pm – 1:30 pm
Mascot Dance Party
1:45 pm – 2:30 pm
Whiskey Jane
2:55 pm – 3:40 pm
Brad Darrid
4:00 pm – 4:45 pm
The Rollin Trainwreck
5:05 pm – 5:50 pm
Whiskey Jane
The World Famous Longhorn Saloon
Friday, May 17, 2019

7:20pm – 8:20 pm
Dave Hartney
8:25pm – 9:25 pm
Ettinger
9:30pm – 10:30 pm
Dave Hartney
10:35pm – 11:35 pm
Ettinger
11:40pm – 12:40 pm
Dave Hartney
12:45am – 1:45 am
Ettinger

Saturday, May 18, 2019

7:20pm – 8:20 pm
Ettinger
8:25pm – 9:25 pm
Dave Hartney
9:30pm – 10:30 pm
Ettinger
10:35pm – 11:35 pm
Dave Hartney
11:40pm – 12:40 pm
Ettinger
12:45am – 1:45 am
Dave Hartney

Sunday, May 19, 2019

7:00 – 7:45 pm
Dave Hartney
7:50 – 8:50 pm
Ettinger
8:55 – 9:35 pm
Dave Hartney
10:15 – 11:30 pm
Washboard Union
11:45pm – 12:40 am
Ettinger
12:45 – 1:35 am
Dave Hartney
BOOTS & BUCKLES Saloon Schedule
Friday at the BCCMA Boots & Buckles Saloon

4:45 pm – 5:30 pm
Jenni Doyle
6:30 pm – 7:15 pm
Michael Daniels
7:30 pm – 8:15 pm
Ashley Pater
9:00 pm – 9:45 pm
April Reign
10:00 pm – 10:45 pm
Bryce Allan
11:00 pm – 12:00 am
Hillside Outlaws
12:15 am – 1:00 am
Rod Black
1:00 am – 2:00 am
DJ Music

Saturday at the BCCMA Boots & Buckles Saloon

12:30 pm – 1:00 pm
Golshan DaCosta
2:00 pm – 2:30 pm
Chris Andres
2:45 pm – 3:15 pm
Rachel Layne
3:30 pm – 4:00 pm
Troy Toma
4:15 pm – 4:45 pm
Marilynne Anne
6:00 pm – 6:45 pm
Nikita Afonso
7:00 pm – 7:45 pm
Richard Tichelman
8:00 pm – 8:45 pm
Merv Tremblay
9:00 pm – 10:30 pm
Hillside Outlaws
10:45 pm – 12:15 am
Kadooh
12:15 am – 2:00 am
DJ Music

Sunday at the BCCMA Boots & Buckles Saloon

12:30 pm – 1:00 pm
Duane Watson
2:00 pm – 2:30 pm
Danielle Ryan
2:45 pm – 3:15 pm
Justine Lynne
3:30 pm – 4:00 pm
Taylor Rae
4:15 pm – 5:00 pm
The Beaten Path
5:00 pm – 5:45 pm
Horse Opera
7:00 pm – 7:45 pm
The Heels
8:00 pm – 8:45 pm
Myles Murphy
9:00 pm – 10:00 pm
Outlaws & Lace
10:15 pm – 12:00 am
Dakota Pearl
12:00 am – 2:00 am
DJ Music