Rodeo Entertainment
Check out the the amazing performers and venues at this year's rodeo.
The World Famous Longhorn Saloon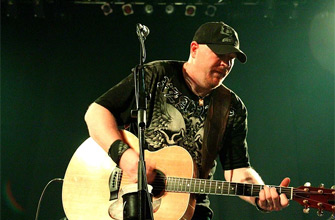 Ken and the boys have been delivering hard driving good old fun music for years. Every show is delivered with style and energy! It's always been about the music and connecting with the fans! Whether playing in front of twenty thousand people at a concert or a small acoustic show, Ken and the band give it their all. As well as performer and entertainer, Ken is also an award winning song writer and recording artist receiving airplay in countries around the world! An awarding winning band backing him and a desire to perform the Ken McCoy band are an act you don't want to miss!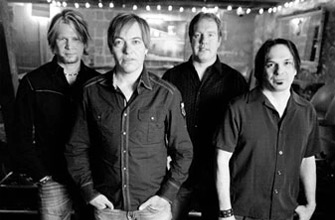 Ettinger is a cover band based out of Vancouver Canada. We take pride in performing songs as close to the original as possible while at the same time putting on an exciting and interactive show. The song list is extensive and diverse covering the newest in Rock, Dance, Country, R and B and Hip Hop.This band is perfect for any venue, bar, corporate event or wedding. Ettinger's professionalism and great attitude shows itself in their enthusiasm to do whatever it takes to make your event a complete success.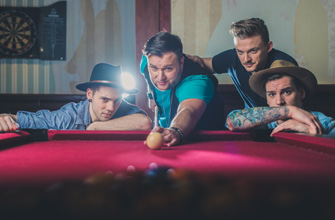 Chris Buck Band
ONE NIGHT ONLY!
Chris Buck Band is ALL IN. From auspicious beginnings to becoming a top charting country artist, this Canadian Country band is 'boots on; let's do it', and they do it well. Upbeat, positive, and not one to waste a moment of life, Chris' dedication and appreciation shines boldly through his songs, from upbeat anthems like "Giddy Up" to heartfelt ballads like "That's When You Know", and the perfect mix of both, his latest single "Spin On It".
Lordco Outdoor Stage Entertainment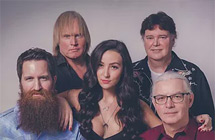 Whiskey Jane has had a remarkable career to date. Four time BCCMA nominated group, WCMA nominated album of the year, CCMA New Talent and Songwriter showcase, 5 singles released to Radio, Television appearances and more.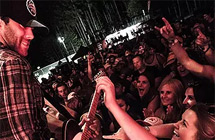 Hartney has been working with award winning producer John Ellis (Doc Walker, Tara Oram, Ridley Bent, Barney Bentall) over the last year, and is set to release his debut album titled Always Chasing Something, in 2016.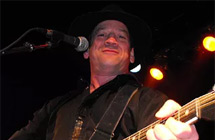 Robert Rowan
From a haunting country ballad to a powerful rock song he always delivers with pure passion and high energy. Along the way he has had the great pleasure of entertaining audiences big and small.
Appaloosa
Appaloosa is a four piece band consisting of: Jake Stolz on lead guitar and vocals, Charlie Frie on bass and vocals, Rick McVicar on drums and vocals and featuring the talented female singer Randi McMillan.
Lordco Outdoor Stage Schedule
Friday, May 18, 2018

5:30 pm – 6:00 pm
Mascot Dance Party
6:15 pm – 7:00 pm
Robert Rowan
7:30 pm – 8:15 pm
 Appaloosa
8:45 pm – 9:30 pm
Robert Rowan
9:45 pm – 10:15 pm
Appaloosa

Saturday, May 19, 2018

12:00 am – 1:00 pm
Robert Rowan
1:15 pm – 1:45 pm
Mascot Dance Party
2:00 pm – 2:45 pm
The New Shackletons
3:10 pm – 3:55 pm
 Robert Rowan
4:20 pm – 5:05 pm
The New Shackletons
5:30 pm – 6:00 pm
Mascot Dance Party
6:15 pm – 7:00 pm
Whiskey Jane
7:30 pm – 8:15 pm
Me and Mae
8:45 pm – 9:30 pm
Whiskey Jane
9:45 pm – 10:15 pm
Me and Mae

Sunday, May 20, 2018

12:00 am – 1:00 pm
Jackson Hollow
1:15 pm – 1:45 pm
Mascot Dance Party
2:00 pm – 2:45 pm
Appaloosa
3:10 pm – 3:55 pm
Jackson Hollow
4:20 pm – 5:05 pm
Appaloosa
5:30 pm – 6:00 pm
Mascot Dance Party
6:15 pm – 7:00 pm
Me and Mae
7:30 pm – 8:15 pm
Dave Hartney
8:45 pm – 9:30 pm
Me and Mae
9:45 pm – 10:15 pm
Dave Hartney

Monday, May 21, 2018

11:00 am – 11:40 am
Jackson Hollow
12:00 pm – 12:40 pm
The New Shackletons
1:00 pm – 1:30 pm
Mascot Dance Party
1:45 pm – 2:30 pm
Whiskey Jane
2:55 pm – 3:40 pm
Dave Hartney
4:00 pm – 4:45 pm
The New Shackletons
5:05 pm – 5:50 pm
Whiskey Jane
The World Famous Longhorn Saloon
Friday, May 18, 2018

7:20pm – 8:20 pm
Ken McCoy Band
8:25pm – 9:25 pm
Ettinger
9:30pm – 10:30 pm
Ken McCoy Band
10:35pm – 11:35 pm
Ettinger
11:40pm – 12:40 pm
Ken McCoy Band
12:45am – 1:45 am
Ettinger

Saturday, May 19, 2018

7:20pm – 8:20 pm
Ettinger
8:25pm – 9:25 pm
Ken McCoy Band
9:30pm – 10:30 pm
Ettinger
10:35pm – 11:35 pm
Ken McCoy Band
11:40pm – 12:40 pm
Ettinger
12:45am – 1:45 am
Ken McCoy Band

Sunday, May 20, 2018

7:00 – 7:45 pm
Ken McCoy Band
7:50 – 8:50 pm
Ettinger
8:55 – 9:35 pm
Ken McCoy
10:15 – 11:30 pm
Chris Buck Band
11:45pm – 12:40 am
Ettinger
12:45 – 1:35 am
Ken McCoy Band
BOOTS & BUCKLES Saloon Schedule
Friday at the RE/MAX Presents the BCCMA Boots & Buckles Saloon

4:50pm – 5:30pm
Horse Opera
6:30pm – 7:00pm
Richard Tichelman
7:20pm – 7:50pm
Ben Klick
8:10pm – 8:40pm
Geoff Robertson
9:00pm – 11pm
Hillside Outlaws

Saturday at the RE/MAX Presents the BCCMA Boots & Buckles Saloon

12:00pm – 12:45pm
Whiskey Karma
2:00pm – 2:30pm
Patsy Thompson
2:45pm – 3:15pm
Outlaw Poets
3:35pm – 4:05pm
The Whiskey Jays
4:25pm – 4:55pm
Merv Tremblay
6:00pm – 6:30pm
Aaron Halliday
 6:45pm – 7:15pm
The Heels
7:30pm – 8:00pm
Todd Richard
8:20pm – 8:50pm
Kadooh
9:10pm – 11:00pm
Rollin' Trainwreck

Sunday at the RE/MAX Presents the BCCMA Boots & Buckles Saloon

12:00pm – 12:45pm
Myles Murphy
2:00pm – 2:30pm
Destination Unknown
2:50pm – 3:20pm
Danielle Marie & Jordan Aaron
3:40pm – 4:10pm
Britches & Boots
4:30pm – 5:00pm
Emily Taylor Adams
5:20pm – 5:45pm
The Countyline
7:00pm – 7:30pm
The Beaten Path
7:50pm – 8:20pm
Dakota Pearl
8:40pm – 9:10pm
Noelle Christie
9:30pm – 11:00pm
Smalltown Runaway