The Xpogo Stunt Team
The Xpogo Stunt Team is the world's best extreme pogo demo crew, Featuring Championship Pro Athletes flying over 10 Feet in the air on extreme pogo sticks throwing down flips and incredible tricks, the Xpogo Stunt Team brings the sport to you. With fans across the globe, and new followers after every show, Xpogo Stunt Team Pros are a hit everywhere, every time.
The Xpogo Stunt team has headlined in 17 countries, appeared in numerous TV shows, Music Videos, commercials, and Movies, and collectively holds 15 current Guinness World Records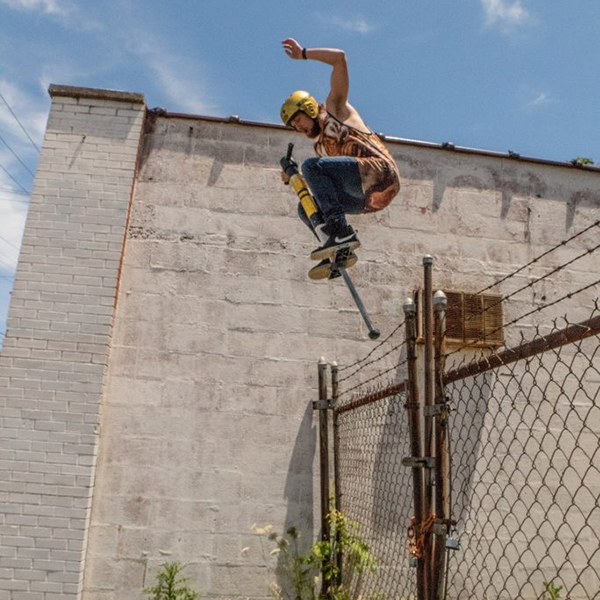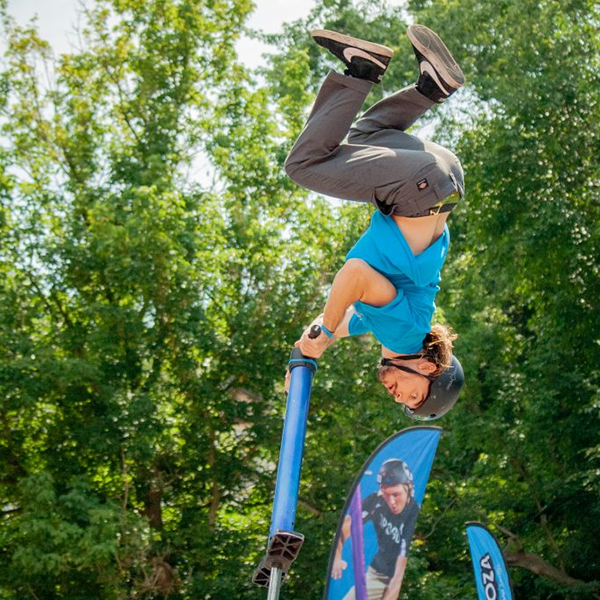 Harry White 28, Orillia, ON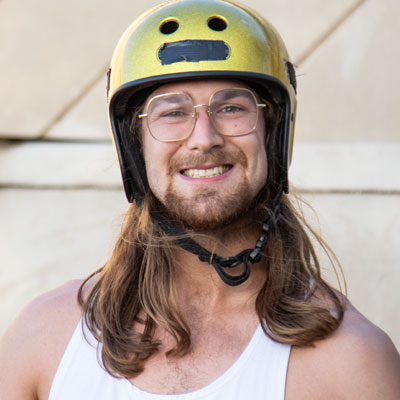 Harry is one of the cleanest, most stylish riders in the sport of extreme pogo. Hailing from outside Toronto in Orillia Ontario, he has mastered many flips and is known for having the biggest superman in the sport of pogo. A huge personality known for his puns, almost as much as his stunts, he'll have a crowd laughing and cheering whether he is on his pogo or not. Harry finished 9th at the 2022 world championships of pogo, and recently was featured on Canada's Got Talent where he received 4 yes's from the judges!
Tyler Phillips 22 Long Beach, California USA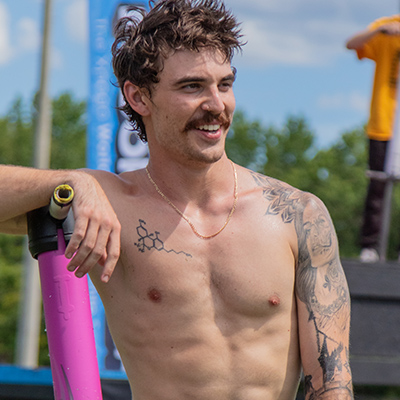 Tyler is one of the fastest rising stars in the sport of extreme pogo, known for his ability to flip high in the air, it's hard not to stop and stare when he starts bouncing. He has staked his claim as one of the rop riders in the world, finishing 2nd at the the 2022 world championships of pogo, and currently holds the Guinness world records for highest frontflip (3.12M) and most cars jumped over in a row while pogo sticking (6).